Arts, crafts, and Superhero masks – Preparing for Ignite 2018
Microsoft Ignite kicks off next week
With the event around the corner, we've been warming up for Ignite, sharpening our minds, perfecting our outfits, and getting 'Orlando-ready'.
Why? Because if you're on your way to one of the biggest annual tech conferences, you need to bring more than just some top-in-class, Office 365-enhancing, solutions – you also need to bring your A-game (and a superhero mask, apparently). Here's what we've been up to…
Quadro-bull makeovers
Those of you who followed our Microsoft Inspire blog series likely saw a variety of Quadrotech bulls dressed for the occasion. Our fabulous Vegas-themed bulls were certainly a talking point, with  'Elvis', the gamblers and showgirls taking pride of place on our stand, and causing chaos (see here for evidence).
We've gone back to our arts and crafts table for Ignite. This time, of course, the regional makeover is Florida-themed.
Most of our bulls are being kept under wraps for the big reveal (any guesses?), but we couldn't resist showing you our 'gator ahead of time. Bit of a snappy dresser, don't you think?
p.s If you don't like terrible puns, I would suggest you stop reading here. 
Basketbull
We have not one, but two new games for Ignite this year! If you enjoyed playing our retro PeST invaders video game at the booth last year, you'll want to check out our new Battleships-style game where you have to sink security threats, and high scorers can win prizes. Not only that, but if you come and say 'hi' to us during one of the social hours at Ignite this year, you'll get a chance to play 'Basketbull'. The aim of the game is simple: get the bull through the hoop. Come see us at booth 1037 to play!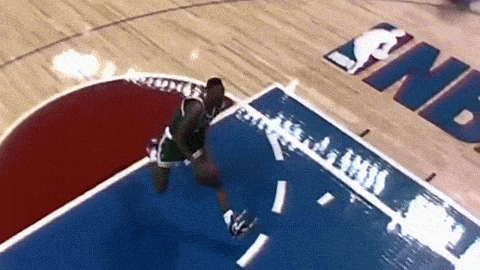 When we say 'Ignite', you say…
We played a little word association game to keep our brains limber before next week. We got mixed results, some of our team are limbering up, others are lost causes – you can see them all here…
'Are you ready for Ignite?'
I think this video speaks for itself…
Jokes, silliness, and alligator costumes aside, the whole team here can't wait to kick-start the event and show you what we've been working on this year. If you're headed to Ignite 2018, make sure you come and see us at booth 1037 for a chat, demo, or to 'slam-dunk' a Quadro-bull. Subscribe to our YouTube channel for daily video updates from the event, and other exciting content!